Preparation for childbirth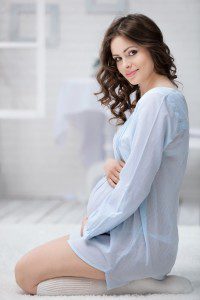 What will determines the course of your childbirth depends not only on hospitals, but mostly on you. Although women are often unaware, in fact, they can do much more to make childbirth not only important and unique, but also a beautiful experience. Physical preparation, a positive attitude and a sense of what the woman will face during childbirth is the perfect combination to facilitate childbirth.
Effective prenatal preparation can have a large influence on its result. Either it increases the probability of a normal birth, but also improves the mindset of a woman in labor. It is important to learn about childbirth as much as possible, equally important the belief that everything will go well.
How to prepare for childbirth
In connection with prenatal preparation, women choose different alternative ways – you can try e.g. yoga for pregnant women, various exercises to train the pelvic floor or massage the perineum (if it is supposed to be truly effective, it should be done properly – then it can greatly help the pregnant woman). We offer you a proven medical aid. Exercising with Aniball reduces perineal injuries and the need of an episiotomy, and overall it contributes to a successful childbirth.
The long-term preparation of pregnant women for childbirth consists mainly in visiting prenatal courses. Prenatal courses are conducted by experts, usually a midwife. The future woman in labor should receive information concerning childbirth here – position during childbirth, practicing proper breathing, labor pain and its relieving, how to push during labor, etc. It is advisable to certainly visit a chosen hospital and delivery rooms. A pregnant woman should have an idea in what environment she will be giving birth. Mothers can also learn about our Aniball medical aid at some prenatal courses, which is ideal for training the expelling of the newborn and for determining the suitable position during childbirth.